Thanksgiving Feasts on The Outer Banks
Thanksgiving is right around the corner! The Outer Banks offers tons of local restaurants for a great holiday meal! Whether you are flying solo or feeding a clan-there are plenty of options to accommodate. We have rounded up a selection of Outer Banks restaurants offering Thanksgiving-style meals.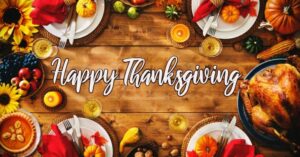 Dirty Dick's Crab House-They are offering dine-in as well as take-out for Thanksgiving. They also feature a fried Cajun turkey to-go!
Click here.
Captain George's-Go all in with a Thanksgiving buffet! Who doesn't love turkey AND crab legs? Click here.
Owen's Restaurant-For a more intimate option, Owen's offers Thanksgiving dinner. Click here.
Basnight's Lone Cedar-For 15 years, Basnight's has been offering Thanksgiving dinner on the OBX! Reservations are welcome. Click here.